Artist/Instructor: Jennifer Koury
*Supplies not included.
In this winter water media workshop series, participants will develop painting ideas from sketches through value and color studies to a final painting. Whether abstract or based on realism, our senses, composition, and design make a painting strong visually, thematically, and emotionally. Classes will begin with the artist/instructor's demonstrations and include the development of composition and value and color relationships. While learning design processes, enjoy personal artistic growth and find your style and technique to encourage your creative ideas.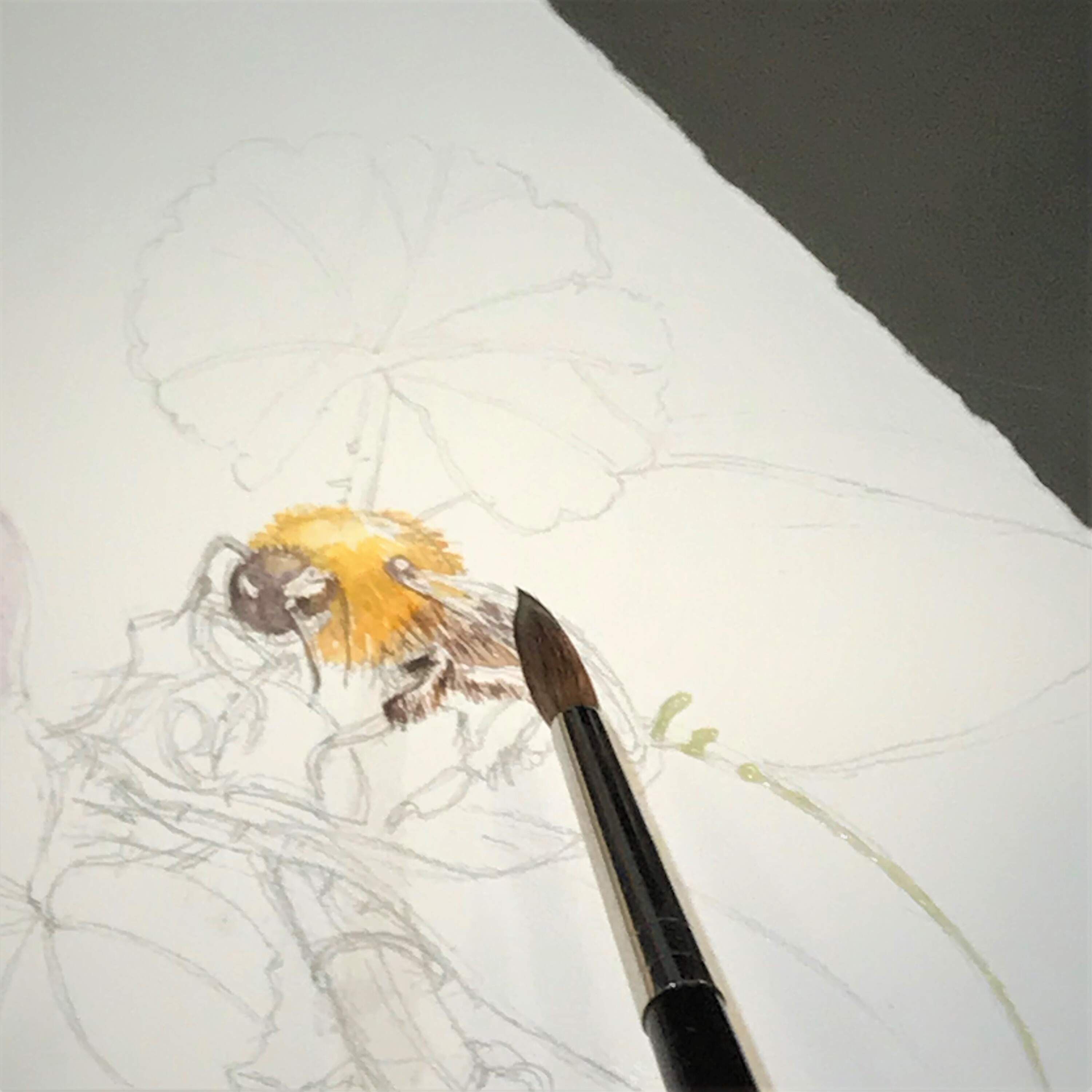 Supply List:
Several photo references with good lighting and clear delineation of forms or drawings are your inspiration for development in class.
Reference also might include stylistic inspiration such as Art Nouveau, color, pattern examples, or a particular artist you appreciate.
Brushes, palettes, and professional water media paints and inks you enjoy using.
Painting surface might be one of the following: Rives BFK paper, 100% cotton rag watercolor paper, yupo, stretched canvas, or Aquabord or Claybord.
Backing board and water container.
Drawing paper or sketchbook, graphite pencils of varying values or charcoal, and erasers.
Pad of Tracing Paper, 11 x 14 for design purposes.
Scotch Tape, paper towels, scissors.
Colored pencils (Optional) and Masking Fluid (Optional).
About the Artist
An avid plein air painter, Jennifer Koury loves to be outside, experiencing the play of light and color on nature's forms. Her painting exudes her inner joy and passion for communing with nature and the emotions created by the energy and power of water, wind, sounds, shadows, and reflected light. For Koury, painting is a profound, spiritual connection to the world and its vibrancy and joy.
During the past several years, she has been an instructor in watercolor at the Burchfield Penney Art Center's International Center for Watercolor. In 2018, she was their Summer Resident Artist/Instructor, teaching a weekly series of watercolor workshops inspired by the exhibition, Suddenly I Awoke: The Dream Journals of Charles E. Burchfield.
Koury is represented by Meibohm Fine Arts, East Aurora, NY, and she is a featured artist in Luminance, a four-person Group Watercolor Exhibit at Meibohm Fine Arts. Visit Koury's artist page.
Koury has enjoyed a rewarding career as a dedicated painter, freelance illustrator, and designer. Her watercolor artwork is published in both children's and adult books. A previous finalist in the Chautauqua Annual Exhibition of Contemporary Art, Koury's work can presently be seen in private and public collections. Her work is featured at George Washington's Mount Vernon and the children's wing of Yuma Regional Medical Center. She is a member of the Buffalo Society of Artists and a signature member of the Niagara Frontier Watercolor Society. After graduating from Virginia Commonwealth University, Richmond, Virginia, with a BFA in Painting and Printmaking, Koury continued her studies graduating in Illustration from Art Center College of Design, Pasadena, California. She currently lives in Western New York, enjoying its beauty with her family. Artist's Website:  jenniferkouryart.com